Description
This is a listing of a product type that is not ordinarily available anywhere else, certainly not at this pricing.
The concept's simple:
-You give me a description of a 3d environment, or 'virtual tour', a paragraph or so of text saying what you'd like to see, and I make it for you in Unity within a week, for Windows, as a downloadable executable, or shipped to you on a DVD.
There are some other options on this.
Scope: explorable area in square feet. [small, medium, large, giant] Obviously, the bigger a world is, the more effort it takes to make and the more it will cost. There are four size tiers listed but only three can [currently] be ordered easily; the 'Giant' size is a big project so might take longer and cost more – try contacting me via PM on the HornbostelProductions Forums for discussion of that.  But in general a world of that size, if well-detailed, that could take 2-3 weeks to create [ie potentially several dozen hours' work] and the pricing on such a world-creation project can climb as high as $50 or more.
Detail level: 1-3, 1 being fairly rough-looking, 3 being really nicely and carefully detailed.
Interface: 2D, 2.5D, 3D. 2D is prerendered in Construct 3 in sort of a slideshow form, 2.5D uses a panoramic interface in Unity [similar to what I'm doing with Miniature Multiverse, except this would include video transitions in 360 degrees from node to node], 3D is obviously full realtime 3d with collision mesh and full freedom of player motion.
Limitations: complex or especially AI-driven, character/creature animation is a challenge for me to do well and can get very time-consuming. Characters/creatures moving around the player with AI behavior, is typically off-limits. Similarly, don't ask for game mechanics, or a full-fledged game, this is simply a 3d world to explore and look at. I know that I could offer well-developed game mechanics, but that takes so much time and has so much potential for complications on the code side, that the price could easily be very high.
If you would like a sense of what I am potentially capable of, and can do art-wise, browse some of the game projects I'm developing:
–Miniature Multiverse [360 degree node interface – a good example of 2.5d efforts, but it's not 3d-rendered, it's done mainly with miniature art, so it's not a flawless example case]: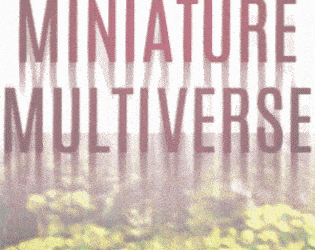 –Astounding Worlds [began as a 2.5d effort, is now being reworked in full realtime 3d]:
-Isola. [started 2d, now being redesigned for full 3d]
There were also some quick, lower detail world creation projects I did rapidly in Scirra's Construct 2 to demonstrate my abilities there, and those include a few personal quirky details in places but they do give a sense of how I can make a world very quickly in a navigable prerendered 2d form:
If you'd like to give me a shot at creating an environment / standalone explorable 3d-art world for you, or as a personalized gift for a family member, you can check the variations shown here, but basically keep in mind that if you buy this [regardless of the settings and world-specific details you choose] you are getting work made by a fairly skilled 3d artist for around $2/hr or so. That's pretty amazing and it won't stay this cheap indefinitely.